Clinical Psychologist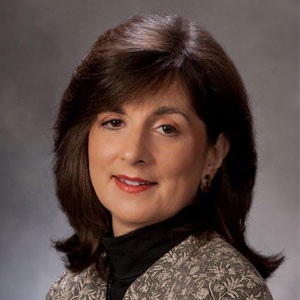 Address: 2300 Pennsylvania Avenue, Suite 4-D, Wilmington, DE 19806

Phone: (302) 652-7733

Fax Number: (302) 652-7785

About Me:
My professional training and experience have a depth and breadth which allow me to develop a range of approaches to meet an individual's unique needs and goals.
Throughout my 30 years as a clinical psychologist, I have seen that the fundamental resilience and resourcefulness of the human spirit are the most powerful elements in the therapy process and form the primary foundation of an individual's progress. During therapy, one can draw on abilities and self awareness to achieve goals and thrive in meeting life's challenges.
A solid therapeutic relationship can blend a greater understanding and respect for how life experiences and patterns affect a person, with a recognition of how perceptions and choices are influential in current issues and themes in life.
My therapeutic style guides the individual in revealing a wider range of choices and perspectives as well as in bringing seemingly unconnected elements of experiences together in a meaningful way.

Hospital Clinical Privileges:
Christiana Care Health System Medical-Dental Staff Member-Psychiatry/Psychology

LICENSED PSYCHOLOGIST:
Education:
PhD program in Clinical Psychology at the University of Delaware (American Psychological Association approved)
Pre-doctoral internship in Clinical Psychology at Kennedy Hospital in Boston (American Psychological Association approved)
Professional Memberships:
American Psychological Association
Delaware Psychological Association
SCOPE OF PRACTICE
Areas of Practice:

Abuse/Trauma
Adjustment/Life Transitions
Adult Children of Alcoholics
Anxiety/Fears
Assertiveness/Self Esteem
Bereavement/Grief/Loss
Blended Families/Parent-Child Relationship
Career Issues/Work Stress/Work-Life Balance
Communication/Couples/Relationship Concerns
Coping with Illness/Pain/Disability
Depression
Divorce/Separation
Gay/Lesbian/Transgender Concerns
Multicultural/Diversity Concerns
Post Traumatic Stress Concerns
Sleep Difficulties
Stress Management
Women's Concerns/Men's Concerns

Modalities of Practice:

Individuals
Couples
Families

Approaches of Practice:

Behavioral
Cognitive
Cognitive-Behavioral
Eclectic
Family Systems
Marital/Life Partnership
Psychodynamic

Age Range of Practice:

Children
Adolescents
Adults