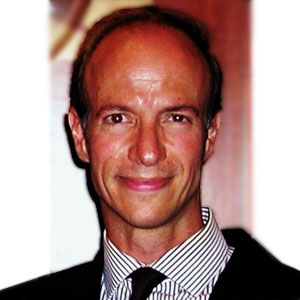 Address: Harmony Professional Center, 930 Old Harmony Road, Suite C, Newark, DE 19713

Phone: (302) 737-9244

Fax: (302) 737-6244

About Me:
Searching for a psychologist can be a challenging process.  Psychologists employ a variety of psychological treatment methods and therapeutic strategies, among them behavior therapy, cognitive-behavioral interventions, and communication skills training.  While all provide effective treatment, some clients respond more to certain therapeutic approaches compared to other strategies.  The goal, then, is to select the appropriate treatment that best matches the needs of individual clients.
Beyond selecting the type of treatment best suited to clients' needs, additional variables importantly affect the nature of the therapist-client association.  These involve the personal qualities of the psychologist and their significance in relating to clients.  Foremost among these are the psychologist's attitude toward clients, which should include respect, interest, understanding, insight, and responsibility.  These characteristics are essential to the development of compatible, collaborative, and helping relationships between therapist and client, as well as any of the client family members participating in counseling sessions.
I am a Delaware-licensed psychologist with over 20 years of experience working with children, adolescent, and adult clients—and I take pride in meeting the expectations above in order to achieve the most successful treatment outcomes.
My therapeutic approach focuses on practical strategies and a logical rationale for treatment.  The clinical interventions I employ are based on consistent research studies indicating the best treatments for specific disorders.  This is critical in providing services to clients for two reasons.  First and most important, clients should be offered the most effective treatments for their conditions.  A second, related reason arises from the reality that insurance companies, managed care organization, and other such entities increasingly hold psychologists accountable for using research-supported, evidence-based treatments that are more likely to be effective.  In time, therapy visits may be authorized or covered by insurance only when such treatments are provided.  Clearly, this has significant implications for clients seeking reimbursement for services under their insurance benefit as well as for psychological service providers.  Therefore, using "best treatments" is advantageous to both client and therapist.
Finally, the outcome of treatment should not only include resolution of problems clients bring to therapy, but assisting their acquisition and mastery of skills useful in effectively coping with future life stresses and challenges—facilitating their psychological growth and self-improvement, helping them achieve their goals, and providing them the opportunity to lead more satisfying and fulfilling lives.

Education:
Ph. D. Clinical Psychology, Behavioral Medicine/Health Psychology – Kent State University

B.A. Biology (major), Psychology (minor) – University of Delaware
B.A. Psychology (major) – University of Massachusetts at Amherst
Professional Organizations
American Psychological Association (APA), Full Member

Member, Division of Health Psychology (APA)
Delaware Psychological Association, Full Member
Treatment Services Offered
Comprehensive outpatient services are offered in a private practice setting, serving children, adolescents, and adults between the ages of 6 to 65 years old.  While half my work centers on treating adults, I specialize in treating school-age children, adolescents, and young adults with behavioral, developmental, and chronic medical conditions.
A wide variety of psychological disorders and conditions are treated, grouped according to age range, and outlined below.

Child and Adolescent Disorders: Assessment, Diagnosis, and Treatment
Child and adolescent evaluations, assessment, and treatment services are provided as follows:
Attention-Deficit Hyperactivity Disorder and other Child Behavior Management Problems
Developmental and Neurocognitive Disorders (e.g., Asperger's Disorder)
Academic Learning and School Adjustment Problems (e.g., peer relations, bullying)
Anxiety Disorders (e.g., school anxiety, overanxious disorder, general anxiety, panic attacks)
Child and Adolescent Depression; other Mood Disorders (e.g., bipolar or manic/depressive illness)
Stress Management in dealing with significant life events
Coping with Childhood Medical Disorders and Psychological Factors Affecting Health
Tic Disorders, Obsessions, Compulsions, and Habit Disorders
Problem-Solving Training and Interventions for Parent-Adolescent Conflicts
Communication Skills Training for Parent-Child Relationship Problems
Instructing Children and Adolescents in Anxiety Management, Self-Control, and Coping Skills
Adult Disorders: Assessment, Diagnosis, and Treatment
Assessment, Diagnosis, and Treatment Services for Adults Include:
Evaluation and Treatment of Adult Attention-Deficit Hyperactivity Disorder
Treating Anxiety Disorders, especially Panic Disorder and General Anxiety
Therapy for Depression and other Mood Disorders (e.g., bipolar or manic/depressive illness)
Psychological Treatment of Headache, Chronic Pain, Insomnia, and Gastrointestinal Disorders
Management of Stress-Related Medical Conditions
Strategies for Improving Behavioral Health and Lifestyle Habits Affecting Physical Functioning
Improving Organizational and Time Management Skills (Increasing Efficiency and Productivity)
Stress Management and Adjustment to Life Problems
Coping with Patterns of Behavior that lead to Underachievement and Poor Self-Esteem
Interpersonal Growth and Development to Achieve Satisfaction and Fulfillment in Life